Are you ready to take a special journey and expand your know-how when it comes to shawl-making?
If the answer is YES! Then, you'll love this course because you'll learn how to plug, play, and with some simple tweaks, make each and every shawl just the way you wish!
Here's what you can expect in this course, designed for the novice shawl-maker:
· 5 comprehensive learning modules with video instruction and training pdfs.
· Email tips and inspiration to keep you motivated through each module.
· Convertible shawl pattern, charts and stitch patterns to plug, play and make it YOUR Way!
Who This Workshop is for:

· You are a novice knitter and you want to feel confident to with your shawl-making abilities.
· You own a yarn shop and you want to teach beginner shawl-making to your own students and customers.
· You want to learn how to customize a shawl to start designing for yourself or professionally.
· You want to learn how to read and create a shawl chart.
Who This Workshop in NOT for you if:
· You are an expert shawl knitter and have customized and designed on your own, and understand how to read and create charts, then this course is not the right fit for you.
· You do not now how to knit and purl, or understand basic increases and decreases. This is not a learn to knit class.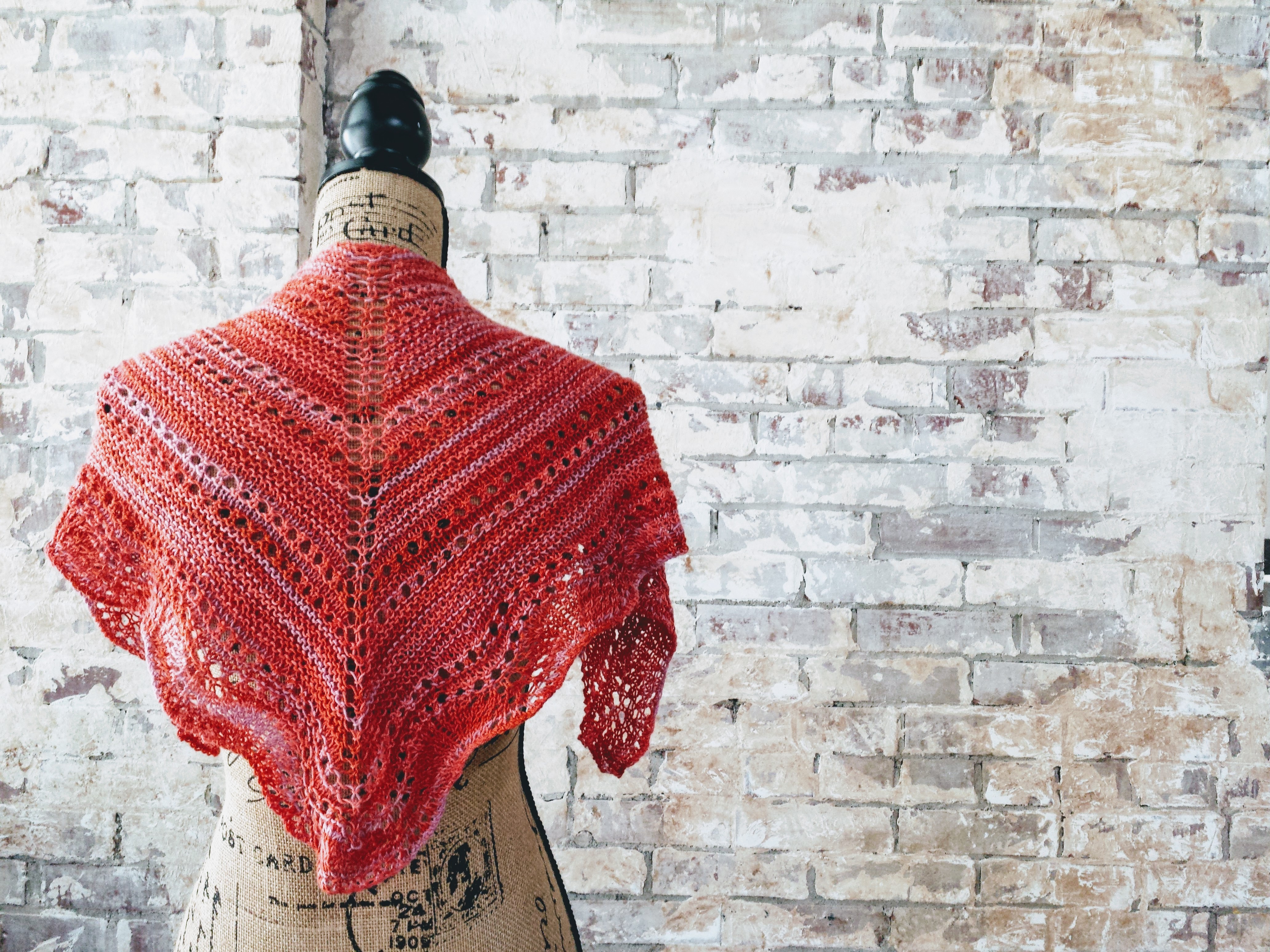 Learn at Your Own Pace!
This Workshop is presented as a 5-week process, but you also have the option to binge every lesson at once, or take your time and learn at your own speed. There are no rules. Do what works for YOU!
As you navigate the class dashboard, you'll see that each lesson is presented with small, bite-sized sub-sections that explain what you will learn with an accompanying video. You'll also have the ability to easily access and download the pdf patterns and charts provided in this class.
You can choose to take it easy if this is all new and you simply work your way through the basic shawl pattern provided in your materials section. Or, take some chances and explore the "intuitive intersections" presented along the way that allow you to change up the design to add your own stitch patterns, center spine variations, and unique edgings and bind-offs.These are special landmarks in the pattern that empower you to put on your own designer hat and create a shawl that is a one-of-a-kind creation!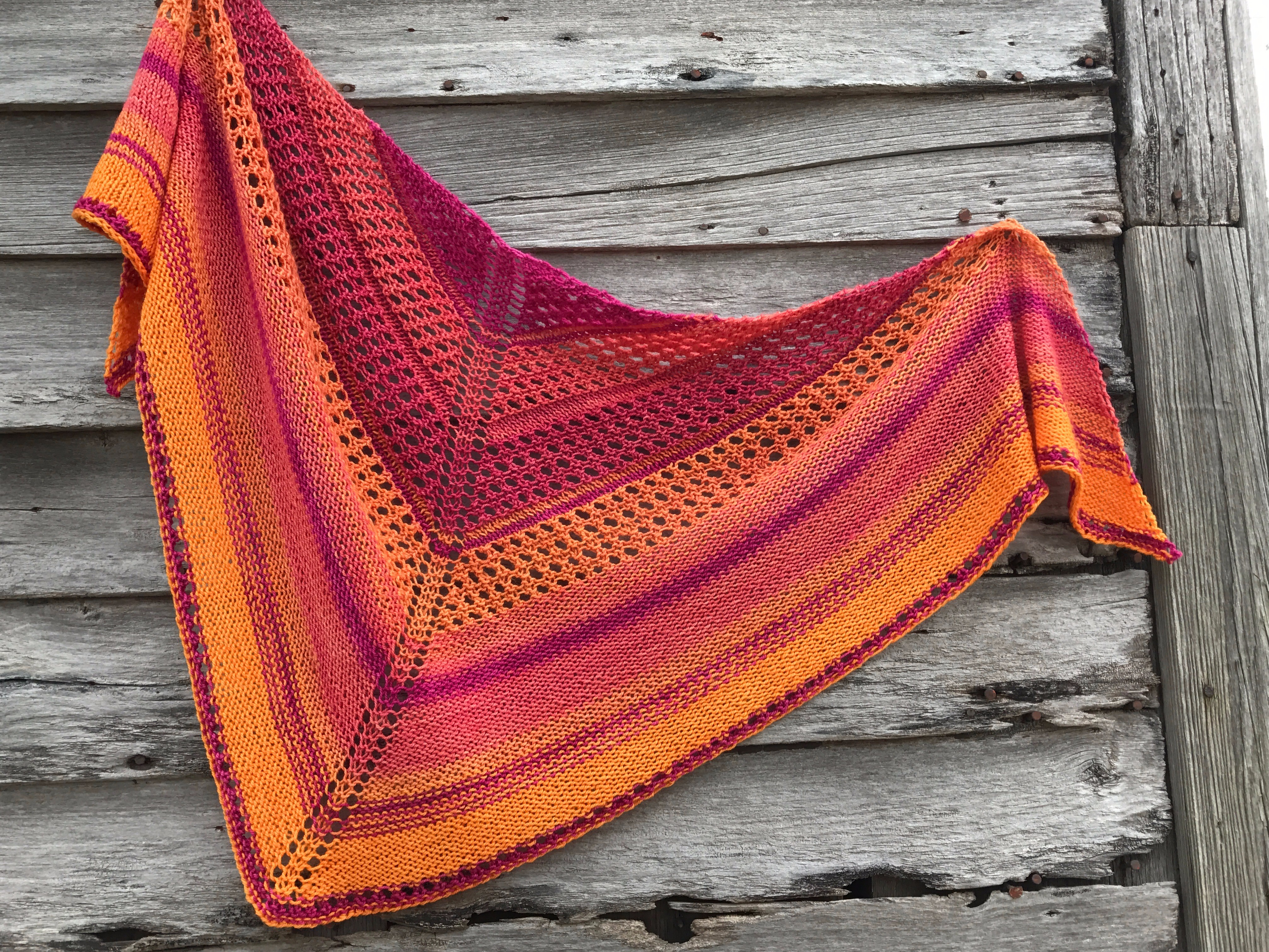 You'll also learn how to "design-as-you-go" right on the needles! This enables you to tap into your own intuitive wisdom because you'll learn to read what's on your needles and trust what comes next to cultivate your confidence and master the art of shawl-making.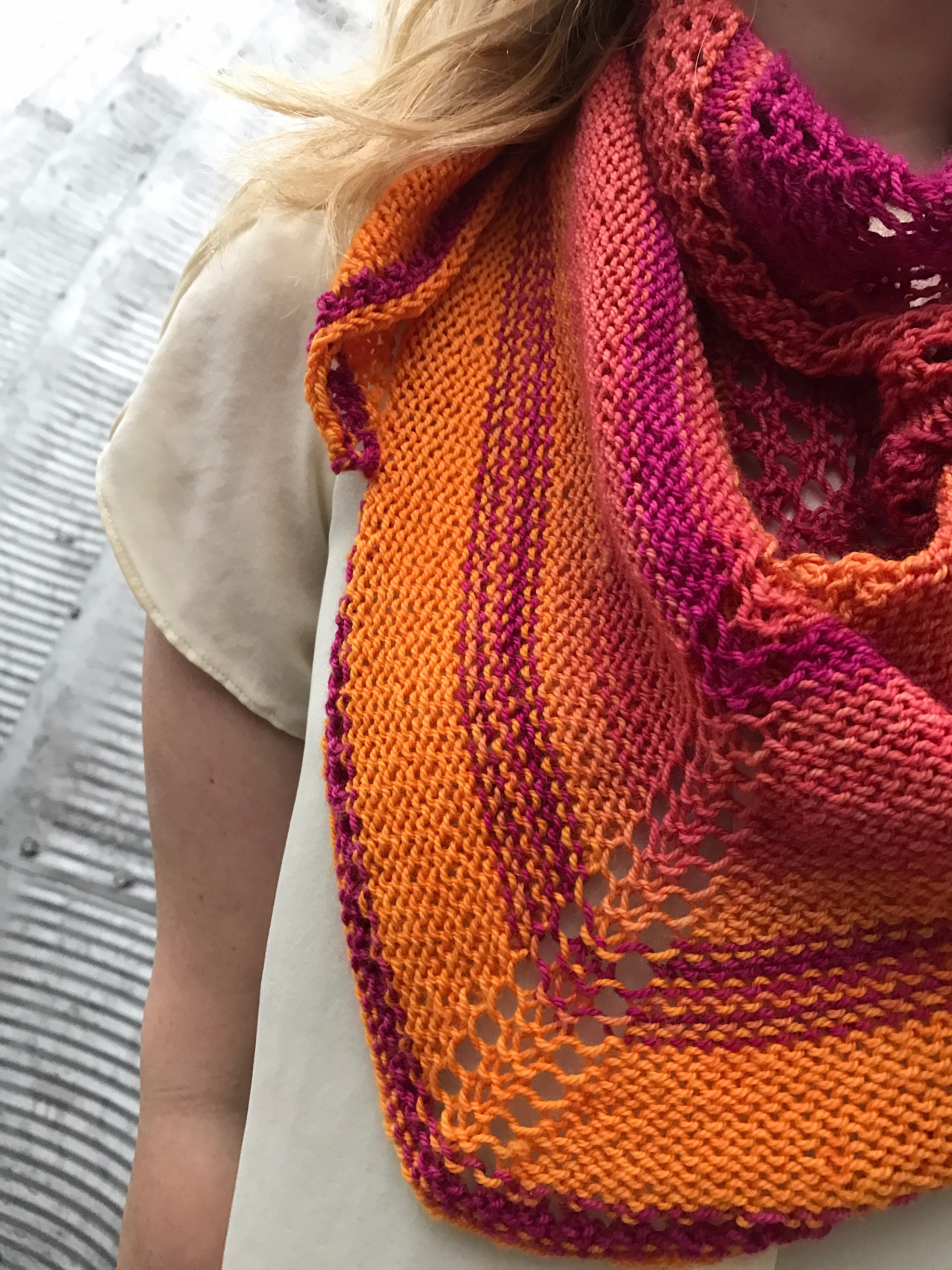 Upon completion of this course, you will know how to:
· Intuitively read your knitting and understand the basics of shawl construction
· Look at knitting patterns in a new way and trust your own wisdom
· Read a shawl chart
· Insert and modify stitch patterns
· Work with gradient yarns
· Block your finished shawl
· Customize stitch patterns

· Have confidence to explore and design shawls for yourself, or professionally.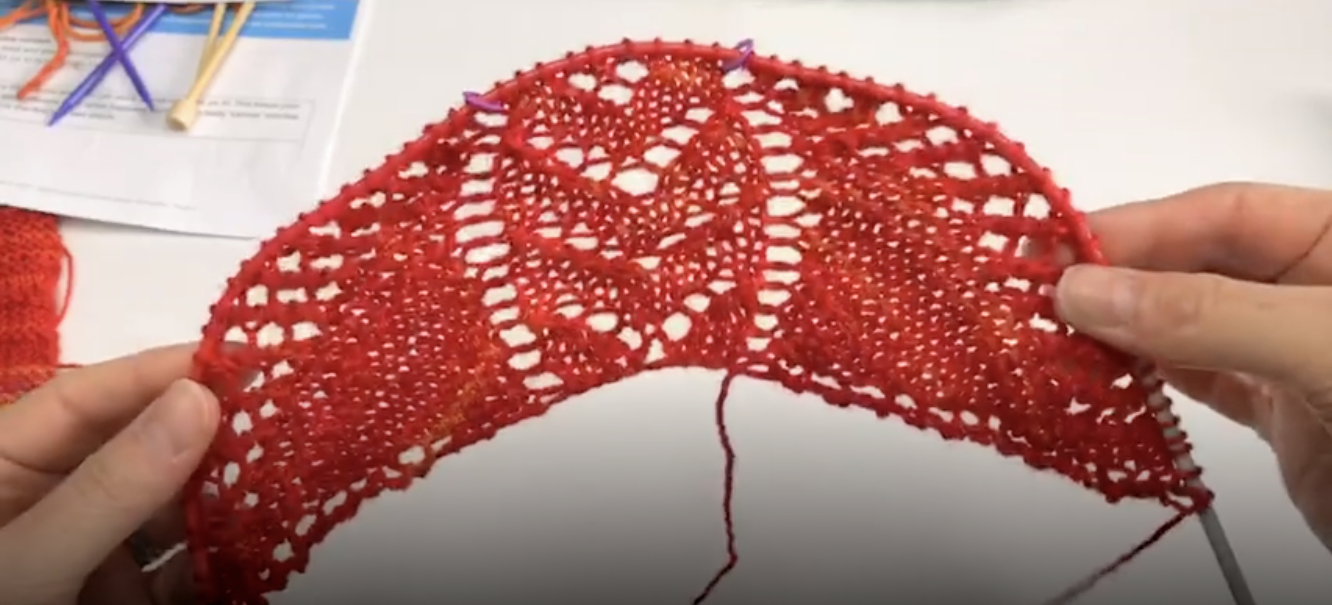 Also ... I will guide you every step of the way! with email inspiration cheering you on and helping you through any rough patches you may encounter.

I will do my very best to ensure that you expand your skills, and achieve project completion. If for any reason you are not satisfied, please reach out!
Once you dive in, I know you'll begin a love affair with the art of shawl making!